Delivering Quality Accountancy and Book-Keeping Services in Clifton, Nottinghamshire
Want to save time on arranging your accounts without the excessive costs of employing an accounts department? As an experienced accountant, I'm here to help individuals and businesses of all sizes with reliable accountancy and book-keeping services. Serving clients throughout Clifton and Nottingham, I specialise in a wide array of accountancy services, which makes me ideally placed to tailor my solutions to your needs. Get in touch today for outstanding services from start to finish.
My accountancy services cover three main areas:
Finances

– I will provide full reports of financial information for the client, as well as suppliers and investors.

Management

– I will generate regular up-to-date reports of the client's financial status for internal use.

Taxes

– I will prepare end-of-year tax accounts, including all corporation tax returns.
From just £200 a year, you will receive a fast, personalised service covering all three areas. Discounts are available for clients who also use my book-keeping services.
Bookkeeping is the recording of financial transactions and accountancy for businesses, covering a variety of areas such as recording sales, purchases, and individual or set payments. My services are available on a weekly, monthly, or quarterly basis, depending on your needs. With prices starting from £105 per quarter, I can provide the following services:



Ledger Work for Basic Sales and Purchases

Monthly or Quarterly Sales and Profit and Loss Updates

Ongoing Books Management
As well as offering complete management of your books, I also offer a VAT preparation service for sales and receipts. I will manage your VAT returns and payments for a cost of just £30 per quarter.
No matter how large or small your company is, payroll is a crucial part of your business. Working on a weekly, fortnightly, four-weekly, or monthly basis, I provide payroll services for businesses of all sizes. As well as posting or emailing payslips directly to personnel individually, I will complete returns to HMRC. A full breakdown of national insurance, tax, and (where applicable) pension payments will be listed on all payslips. This service is available for just £5 per employee per month.
For just £15 per month, I am available to assist contractors who need to fill in CIS return forms. Backed by more than 30 years' experience in accountancy, I provide full, annual account services for contractors and sub-contractors.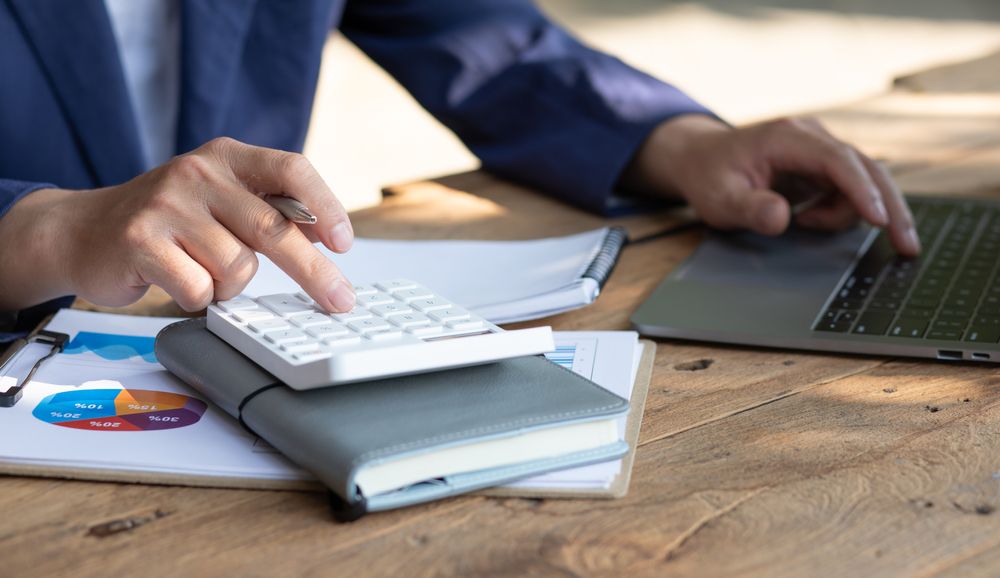 Reliable Accountancy and Book-Keeping
I provide a wide array of accountancy and book-keeping services for businesses of all sizes.